---
Quarter Isogrid Contemporary Art Gallery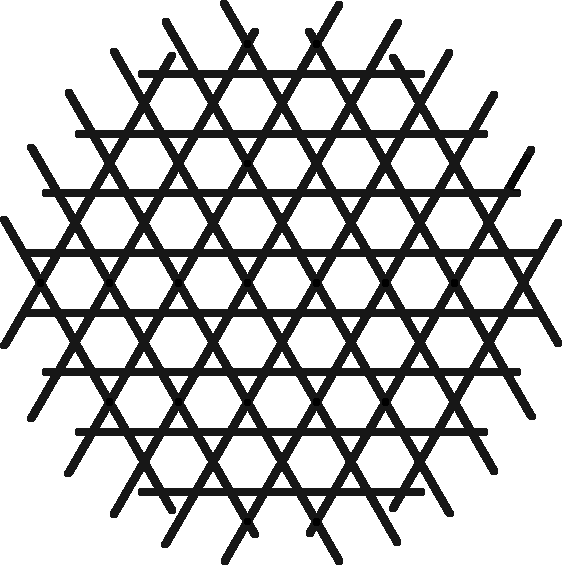 "quarter isogrid" is an array of hexagons and triangles
A collection of recent applications of a simple and useful, but mysteriously obscure geometric pattern called "quarter isogrid". When artists, architects, and engineers see it, its utility and beauty are obvious. This is a collection of works by those who discovered the pattern recently and incorporated into their designs.
---
Architectural/Ecological Site Development Project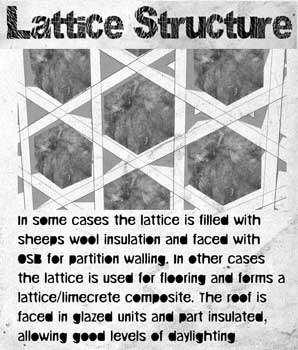 Architectural Designer Alex Hargreaves incorporated the quarter isogrid extensively throughout his ecological coastal site development proposal, submitted as a university project. He got top marks.
He proposes using the pattern in various building structures, such as insulated wall panels, glass ceilings, and floor structures. I expect these things will actually be tried at some point, and Alex may be the first to arrange it.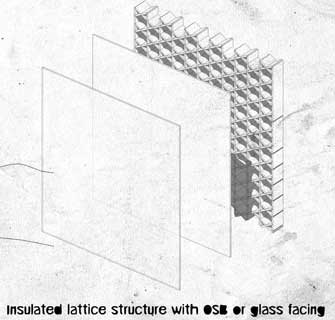 Check out his gallery at Deviant Art.
From his project's Artist's Statement:
Final Project for my degree at Leeds Metropolitan University, UK:
Surf Centre in Cayton Bay, a surf spot local to Scarborough on the North East Coast of England. The project is built from the materials released into the bay by coastal erosion, which is a particular problem in the area and those found on or near the coast. I like to think of it as a "Found Materials" project. Using stone, driftwood, sheet materials, sheeps wool, spring water and seawater, which are all used on the site, electricity is generated by the sun, wind, waste materials and coppiced wood produced on-site.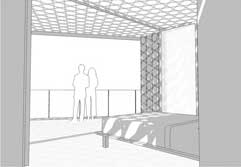 The building materials are crafted by resident surfers and masons, who build the school using reclaimed stone, driftwood, and a lattice surfboard structure derived from the surfboards developed by Mike Sheldrake in the USA. (see www.sheldrake.net) "As the bay recedes the site grows"
June 2, 2009
Hollow Wood Surfboard Core Structure - Whipped up in two weeks by two German students.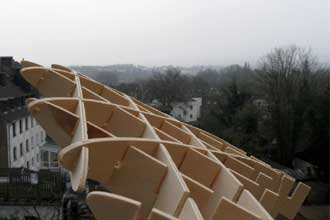 A couple architecture students in Germany with access to a large CNC router decided to try to reproduce my hollow surfboard core making approach. They seemed to figure most of it out within a couple weeks. Excellent work.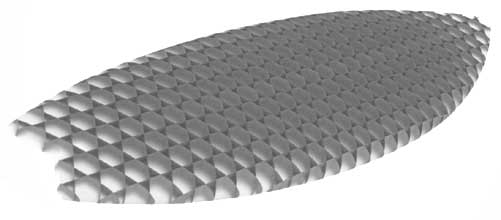 They've produced a fish style board core in 4mm plywood as a quarter isogrid notched rib assembly. They used Rhinocerous 3D modeling software to produce their model. I never heard back about how they produced their notched rib cut patterns with Rhino. (I have my way and my own code to do it, but I'm curious how people approach it in general CAD software).
Last I heard, one of them was taking the board to France for testing.
They've definitely demonstrated how easy it is to figure out and work with the quarter isogrid in a contoured structural application.
April 6, 2009